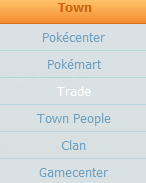 This is the only way to trade Pokemon among other members of the community. A member needs above 250 Trainerpoints before being able to trade.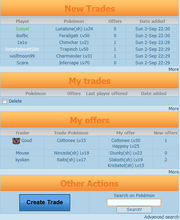 New Trades
Shows the first 6 pokemon recently added in trades
Has a Show More button which redirects to a new page which reveals 20 pokemon per page
My Trades
Shows the Player's Pokemon trades
Also has a Show More button
My Offers
Show the Player's offers on trades
Shows number of new offers after the Player's offer
Other Actions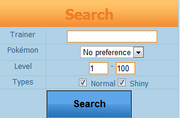 Allows to Create Trade
Advance Search for Pokemon
Advance Search based on a specific user
Make Offer
Ad blocker interference detected!
Wikia is a free-to-use site that makes money from advertising. We have a modified experience for viewers using ad blockers

Wikia is not accessible if you've made further modifications. Remove the custom ad blocker rule(s) and the page will load as expected.