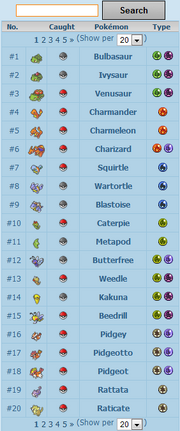 The Pokedex allows the user to look up information about any Pokemon they wish.
The Pokedex shows information of:
Where to find the pokemon
What moves it can know (learned moves and TMs)
The base stats of the pokemon
Its catch and growth rate
What type it is
Average Level
How many of them there are total in the game
Ad blocker interference detected!
Wikia is a free-to-use site that makes money from advertising. We have a modified experience for viewers using ad blockers

Wikia is not accessible if you've made further modifications. Remove the custom ad blocker rule(s) and the page will load as expected.